100th Anniversary Celebration of the Queensborough Bridge
Long Island City Library, LIC, NY. May 28th 2009.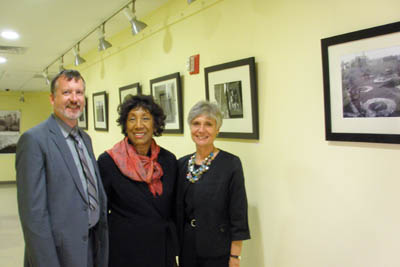 Steven Hitt, La Guardia Community College; Juanita Torrence-Thompson guest poet and Theresa Osborne, Director of Tourism for Office of Queens Borough President, Helen Marshall. discuss the photographs by LaGuardia Students at 100th Anniversary of Queensborough Bridge, LIC, NY. May 28th 2009. Photographer: Satoshi Nakatani.